Zach Coffey
Friday, Jan 29th @ 9:00 PM
To say that Zach Coffey is different from most young country musicians would be an understatement. How many others sang opera in college? Not only is his musical background different, but so is his approach to his performances. Consider one of the mantras he shares with the members of his band. "People are here on their free time to see us work — it's an escape from the work week. Make it worth their time." "They worked all week, and this is their night off. They chose to come here, so let it be a vacation for them," Coffey says. "No matter what level we're at, there is someone out there who would kill to be in the position I am right now." That infectious enthusiasm for making music and entertaining audiences comes through loud and clear when the band is on stage and in the recording studio. Coffey's smooth, versatile voice blends perfectly with the instruments and a fresh sounds. The band burst into the Texas music scene, almost immediately after its inception in the summer of 2013. The group's first single, I Love You Anyway, shot up to No. 8 on the Texas music chart; its follow-up single, Comin' Back Around, also cracked the list of the top songs being produced in Texas and continues to climb. The band has a sound that suggests a much longer history, and has inspired comparisons to artists like Wade Bowen and the Eli Young Band. Coffey has enormous respect for those artists, but is not sure the comparisons are an exact match … which he sees as a good thing.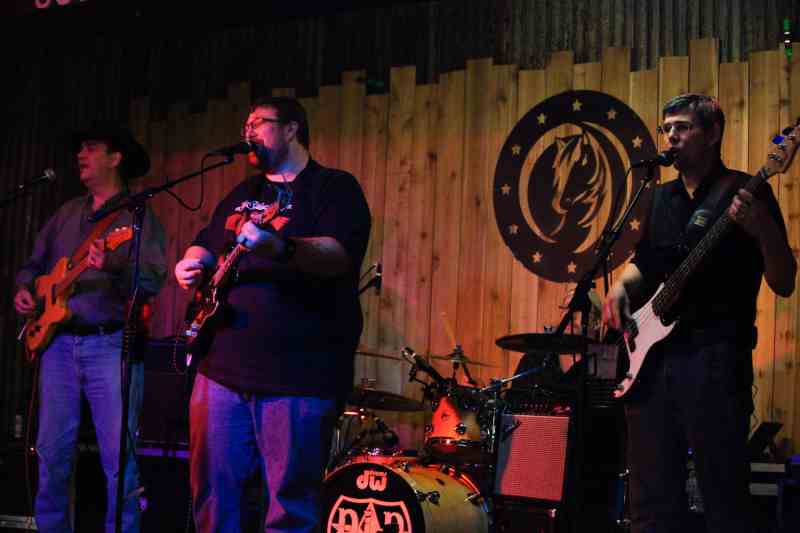 Rocky Lott
Saturday, Jan 30th @ 9:00 PM
Texas Red Dirt rock and roll!